Bob Mizer's Revolutionary Homoerotic Photography Heads To MOCA (NSFW)
This fall art season we're excited to see an onslaught of exhibitions honoring the shapers of homoerotic imagery, paying overdue tribute to artists that were all too often silenced in their day or erased from the popular trajectory of art history. A key exhibition in this vain revisits photographer Bob Mizer, a pioneer of male erotica and post-war gay culture. His NSFW photos, which led to Mizer's arrest in the 1950s, are slated to show at the Museum of Contemporary Art in Los Angeles this November.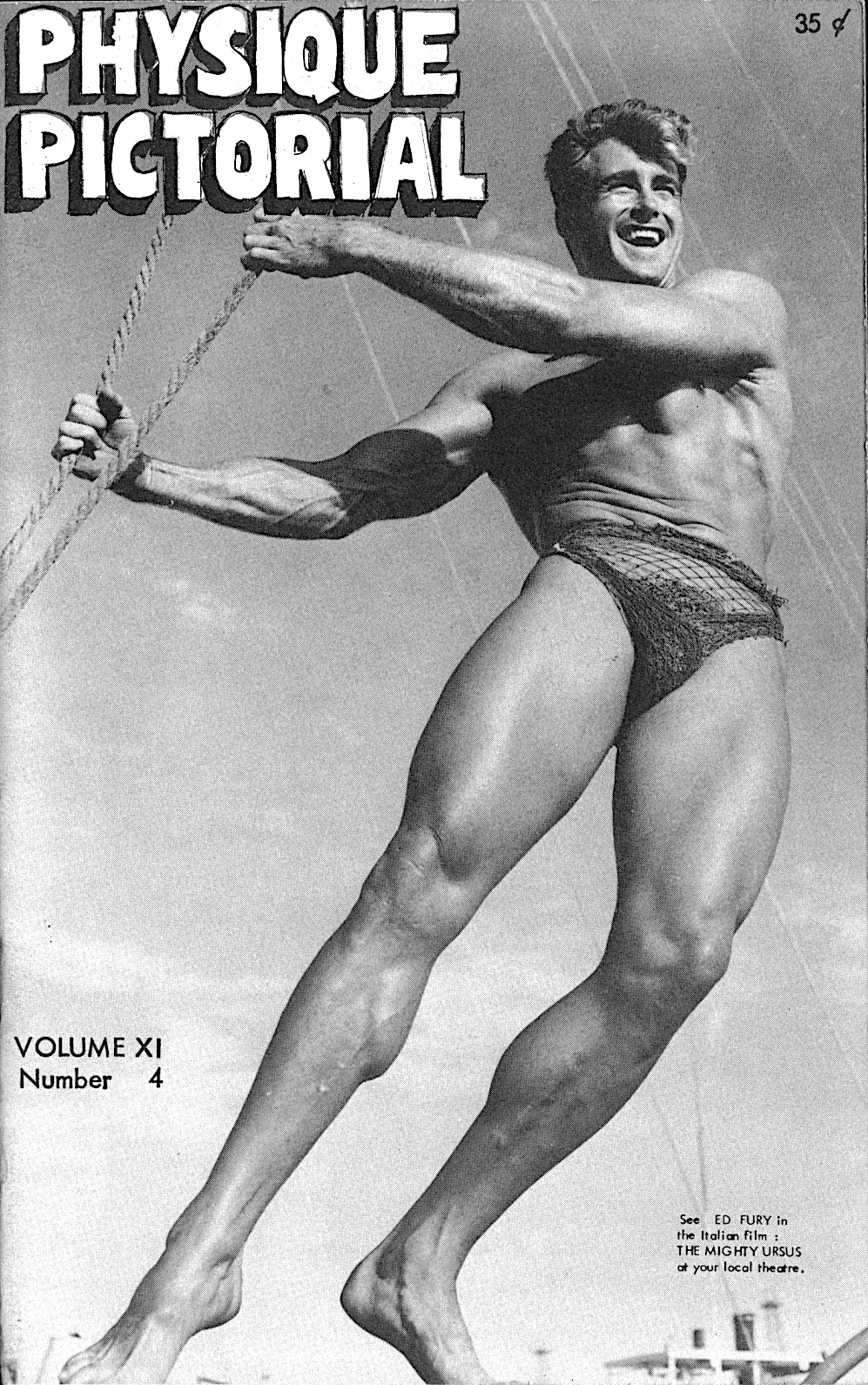 Mizer began his photographic career in 1942, mastering a signature sensual, flashy and campy style all his own. Though sexed up kitsch was used on photographs of women, Mizer was one of the first to place men as the figures of desire. Even the few available male-centric photographs of the era cohered to a muscular and macho aesthetic. Mizer, however, gave equal attention to the fresh-faced boy next door, opening up new avenues of desire and a new male erotic ideal.
Mizer opened up his own film studio, the Athletic Model Guild, where he worked for almost 50 years, capturing over 10,000 young men along the way. He also established "Physique Pictorial," the house publication for the studio. Whether snapping a scantily clad policeman, cowboy or leather enthusiast, Mizer was sure to capture the softer side of the male physique. Thanks to the Guild, Mizer was not only a subversive and kitschy force in the art world but also one of the first to instill an open, gay community before the concept even existed. Yet despite being an artistic and social revolutionary, Mizer always maintained an easy, breezy sense of playfulness in his work, making it truly addictive.
The transgressive friskiness of Mizer's oeuvre inspired a multitude of artists, from provocateurs like Andy Warhol and Robert Mapplethorpe to rule breakers like Mike Kelley and John Waters. A rare selection of Mizer's "catalogue boards," along with his AMG films, and a complete set of Physique Pictorial magazine will go on view at MOCA in Los Angeles alongside the leather-centric works of fellow gay gamechanger Tom of Finland.
Check out Mizer's photos below and be warned, some contain cowboy hats and nudity.
https://www.huffingtonpost.com/2013/09/24/bob-mizer-moca_n_3975777.html
September 9, 2013